It's a new dawn for Sunset Cantina!
The first thing you notice when you walk into Sunset Cantina is that it's fun. There's a new dance floor, active beer pong tables, a new margarita tap, and a pair of two murals by Cambridge-based graffiti artist, Aukone.
Sunset Cantina, the most popular restaurant on BU's campus, has been around since the 80s, you can see it from the vintage tap handles to the purple ceilings and green walls.
For more than 30 years, Sunset has been a mainstay for young Allston hires and returning BU students to relax with friends around classic Mexican culture with $8 margaritas accompanied by XXL nachos (rated the best in America by Thrillist) to share. However, most recently, in 2019, Sunset has new owners. Keep reading to learn more about the changes coming to Sunset.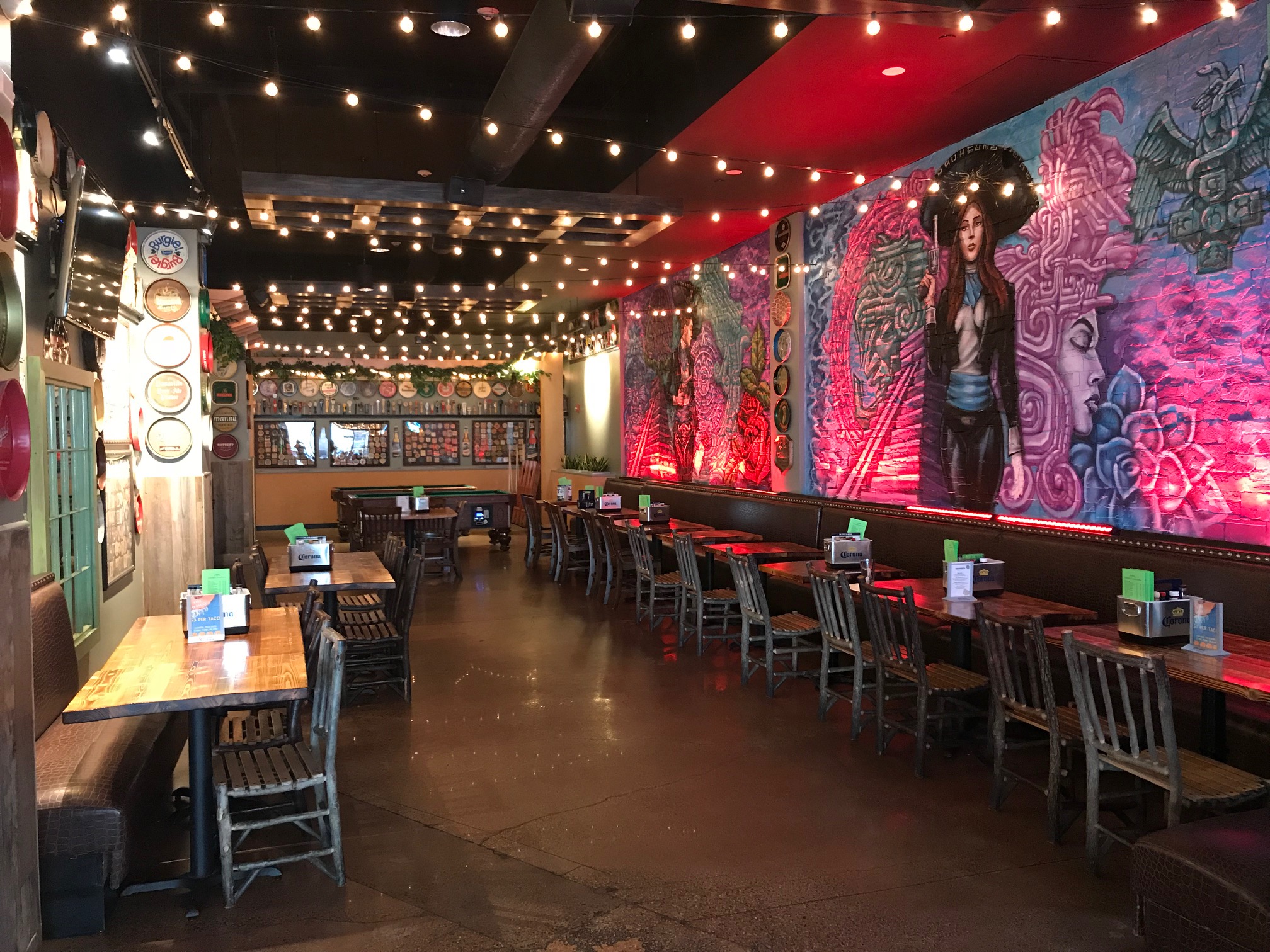 In 2017, Sunset's previous owners filed for bankruptcy and I remember the tough times that came next when food and drink quality dropped and even the classic nachos had been removed from the menu... BUT now Sunset is back! East Coast Tavern Group, a Boston company that specializes in reviving local favorites like Emmet's Pub and Scholars, bought Sunset Cantina in 2019 and have truly restored it to its old glory with an expanded floor plan and walls filled with Mexican art painted by a local artist.
They have a brand new cocktail list and a revamped menu complete with Tex-Mex favorites like burritos, enchiladas, and tacos and comfort foods like steak tips and the Sunset burger that's better than any food truck you'll find. The best part may be the prices though - despite COVID, most entrees are under $15, a classic margarita is $8, and cocktails are a flat $10.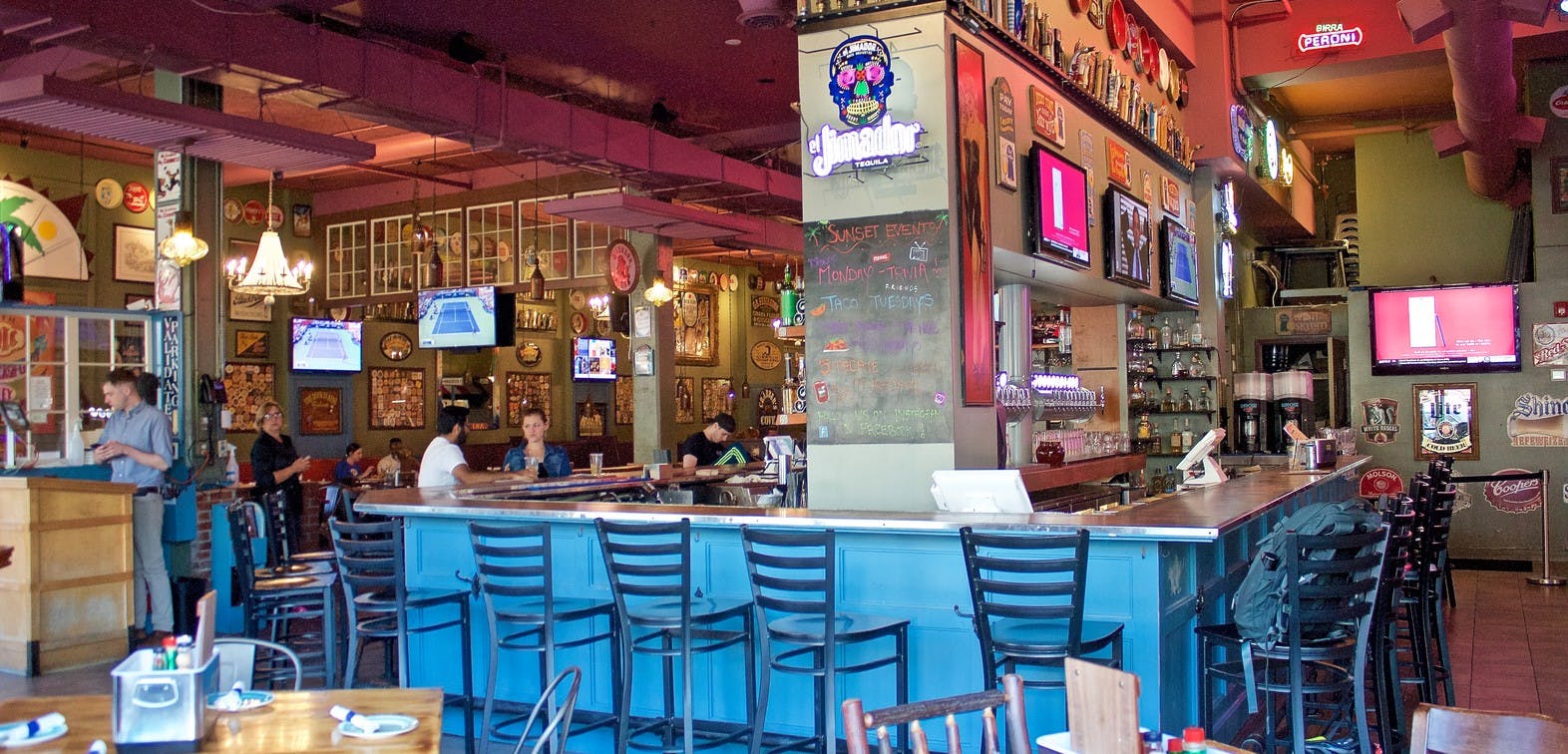 I talked with General Manager, Ian Lynch, who says that since the rescue in 2019, they've been working hard to make Sunset Cantina a fun place to be without breaking the bank. Sunset now has a daily promotion almost every day of the week with lots of new activities inside.
"It's kind of our thing, you know we're always doing new things. We just put in a bunch of beer pong tables and it's already become a staple. We do game nights on Wednesdays and stuff like that. Normal pool, beer pong, darts, there's all kinds of fun stuff to do."
Here's what a typical week of promotions looks like:
Friday - DJ and Dancing
Saturday - $10 Burger and Beer 4-6 pm
Sunday - NFL Watch Parties
Monday - Trivia Night
Tuesday - $3 Taco Tuesday
Wednesday - 1/2 Price Nachos and Beer Pong
So far, Ian told us, "The beer pong, especially on the weekends, has been crazy, it's always a ton of fun people playing and competing. It's always a big hit and people love it."
Before we left we asked Ian what he recommends to eat and drink when we come back again. When you're with a group, it's hard to top the Nachos… they're rated the best in America by Thrillist. But if you're not in the mood for nachos, Ian recommends the Sunset Burger.
For drinks, we found all of their margaritas fantastic, and Ian's personal favorite is the El Diablo, a spicy margarita with ghost pepper-infused Tequila, fresh chipotle puree, Triple Sec, Lime, House sour, and a Tajin Rim.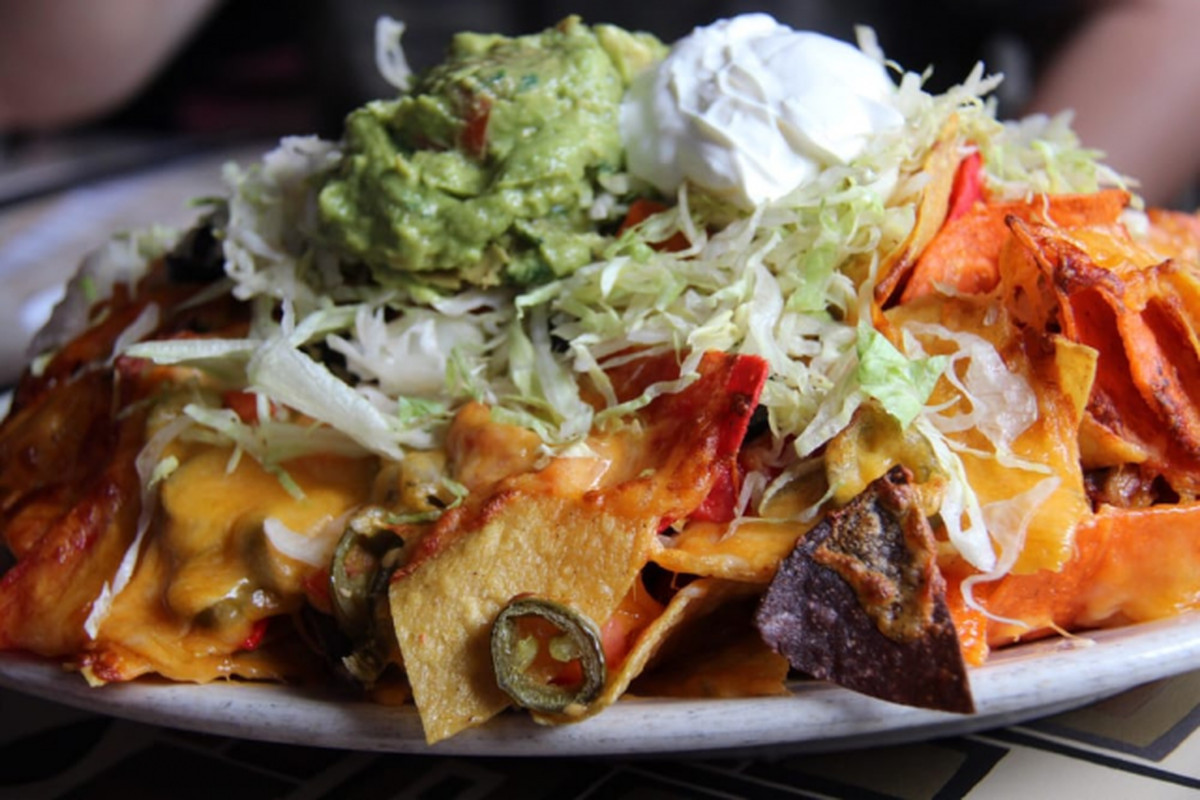 If you're looking to learn more about Sunset Cantina's weekly events and specials, follow them on Instagram and Tiktok or check out their website.
Sunset Cantina, 916 Commonwealth Ave., Boston, is open daily, Sunday to Wednesday, 11:30 am to 1 am, and Thursday to Saturday, 11:30 am to 2 am; phone: 617-731-8646. Accepts all major credit cards.

Looking to learn more about your favorite restaurants and how they got started? Check out the rest of our blog or join our Nobee foodie community for updates on new restaurant stories, exclusive discounts, and recipes.
Don't forget to leave a like and comment for more blog posts like this!
Photos provided by Eater Boston, The Infatuation, and Venues by Triple Seat.